About us
DBY How-To
Welcome to the Dayton Bike Yard at Welcome Park! Welcome Park is a City of Dayton public park and home to a host of recreation amenities. Basketball courts, a traditional playground, and park shelter complement the dynamic bike park. All the details you need to plan your trip are included here.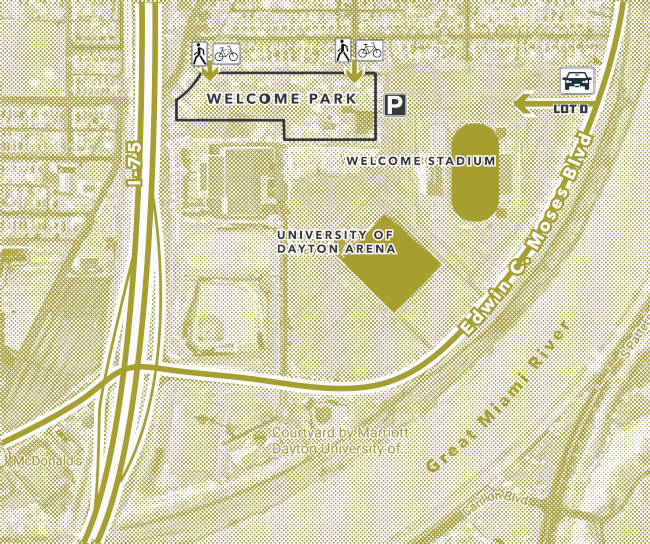 Dawn – Dusk
1437 S Edwin C Moses Blvd Dayton, OH 45417
Free admission & parking
DBY Do's & Don'ts
This is a high-risk activity and accidents could result in injury.
Do not attempt any of the jumps unless you are a skilled rider on the correct bike.
Only one person may use a feature at a time.
Examine the features before riding. Ride to your ability.
Terrain changes constantly due to weather and use.
Properly fitted helmets and pads are highly recommended.
Do not ride when trails or pump track are wet.
Do not modify or build new features.
Observe all warning signs.
Motorcycles, dirt bikes, electric scooters, or devices controlled by a throttle or remote-control are prohibited.
Class 1 electric bikes are permitted.
RIDE AT YOUR OWN RISK!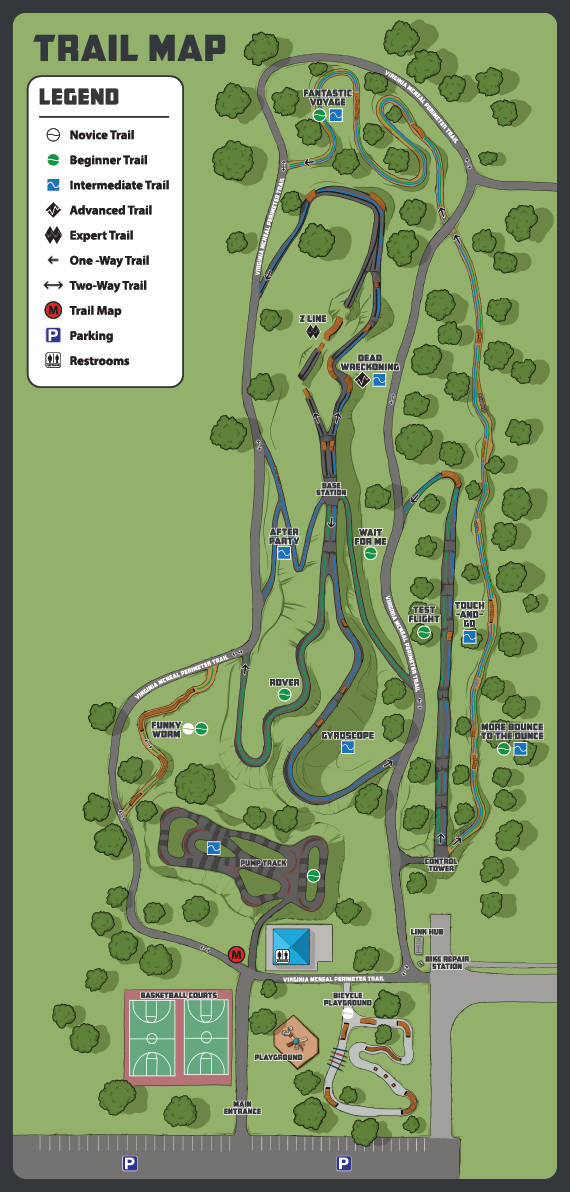 Features
What's At DBY
At Welcome Park, you'll find a basketball court, a traditional playground, a park shelter, and a full complement of biking trails and features.
Virginia McNeal Perimeter Trail
Velo Solutions Pump Tracks
Single Track Trails with Prefabricated features
Visitor Information
What to do in Dayton
Whether you're in town for the day or a long weekend, we're happy you're here. Visit our partner's websites for more information on what else to check out while you're visiting Dayton.
Our History
The DBY Story
The Dayton Bike Yard at Welcome Park (DBY) is an amazing recreational opportunity for local youth and families in the heart of the Carillon neighborhood. This unique park provides a place for residents and visitors alike to enjoy the feeling of freedom and adventure on their bicycles. Located within the Carillon neighborhood, Welcome Park is accessible from I-75, close to downtown, and adjacent to the Great Miami River Recreational Trail. The DBY adds a modern mountain bike amenity to this regional recreation space.
The Dayton Bike Yard includes multiple trails and features intentionally designed to provide a range of opportunities for all ages and abilities ranging from a casual walk around the multi-use path to honing skills and getting a little "air time" on the jump lines. Whether you are a seasoned rider or just taking off your training wheels, the Dayton Bike Yard provides a full progression of experiences to support every rider in improving their skills and becoming more confident.
From mid-century to today
In the late 1940s, the original vision for the area that includes Welcome Park foresaw a 160-acre regional recreation attraction. Today the University of Dayton's Arena and Dayton Public Schools' Welcome Stadium share the space with baseball and football practice fields and the City's Welcome Park.
In 2018, the City of Dayton began incremental improvements to the park to ensure Welcome Park remains a neighborhood amenity while supporting the park's transformation into a biking attraction serving the region. Basketball courts and playground equipment were replaced and restored. The park shelter was painted and restrooms updated. Investments continued in 2021 with the opening of the bicycle playground, the first biking amenity completed at the DBY.
By mid-2021, full project funding was secured, and the City of Dayton announced its investment of $1.2 million in support of completing construction. Construction of the full vision began in 2022 and the community celebrated the park's grand opening in 2023.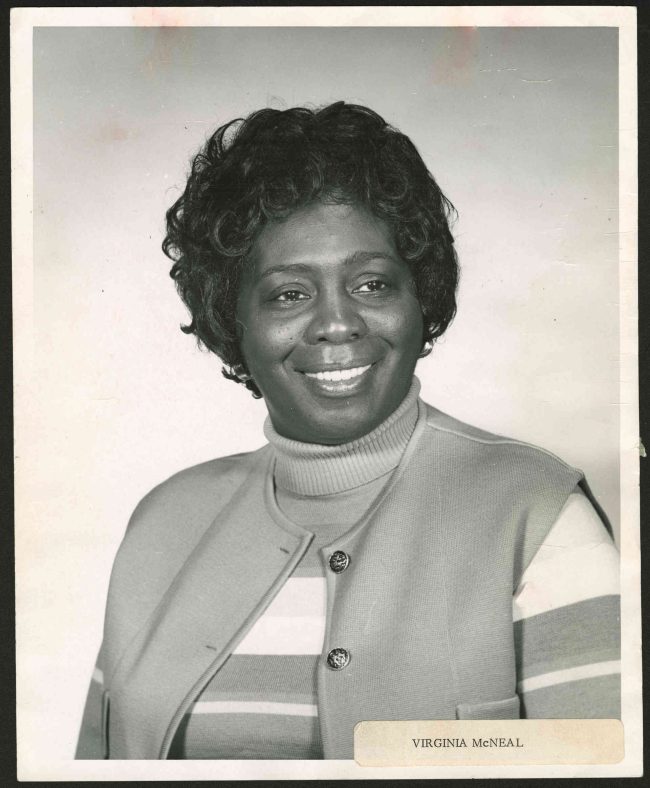 In Rememorance of
Virginia McNeal
Mrs. Virginia McNeal was a dedicated community activist who spent her life in service to her community, to the Carillon Neighborhood, and to the City of Dayton. Born in Louisville, KY, she lived most of her life in Dayton. She retired from DESC after 30 years of service. In 1973, she was the first woman appointed to the Board of Trustees at Sinclair Community College; she served for 22 years, and a scholarship was named in her honor. Virginia was the first black woman to be elected to the Dayton Board of Education (1978-1989), later serving as its first black woman president. She also co-founded the Carillon Civic Council in the late 1950s and was a tireless advocate for her neighborhood.