Equity & Inclusion
A Community Asset
When the City of Dayton decided to build a regional bike park at Welcome Park, there was a recognized need to preserve a sense of ownership and belonging for neighborhood residents as the park grows into a regional attraction.
Through a partnership with the Miami Valley Urban League, Miami Valley Mountain Bike Association, and CityWide Development, the Community Bike Fund was established to ensure neighborhood kids enjoy the DBY as much as regional enthusiasts.
The Community Bike Fund kicked off in 2023 with its first cohort of youth (ages 8–18). Private funding provides an educational program and new bikes appropriate for the park at no cost to participating youth.
Participants learn basic bike skills, maintenance, and trail maintenance skills. The Fund creates access to the DBY while helping local youth build cycling confidence and skill.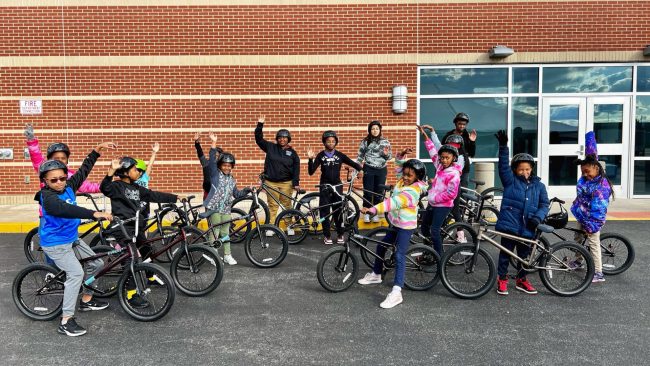 Support the Community Bike Fund
Donate
Donate to the Dayton Foundation Fund (Fund #8842) and support our efforts to get kids on bikes at the Dayton Bike Yard. All donations to the Community Bike Fund will be processed by The Dayton Foundation. You will receive a letter from The Dayton Foundation acknowledging your donation as a deductible charitable contribution. Your bank or credit card statement will show The Dayton Foundation as the vendor.
You will be redirected to The Dayton Foundation website to process your credit card.